TIMSS Research
The TIMSS 2019 survey, the sixth in the series, updates the picture of performance from 2015. In Northern Ireland pupils in Year 6 (ages 9-10) participated in the study.
Key findings from TIMSS 2019 National Report for Northern Ireland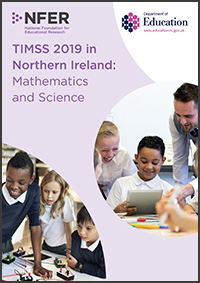 Pupils in Northern Ireland continue to be amongst the best in the world at mathematics. Pupils in only five other countries significantly outperformed pupils in Northern Ireland.
Northern Ireland's performance in mathematics has remained stable from 2011 to 2019, with no significant difference in the overall average score.
Whilst performance in science has remained stable since 2011, in 2019 fewer countries outperformed Northern Ireland.
There was no significant difference in the attainment of boys and girls for either mathematics or science. This equality of attainment has been maintained since Northern Ireland first took part in TIMSS in 2011.
In Northern Ireland there was a relatively wide spread of attainment for mathematics, whereas for science the difference between the scores of the highest and lowest attainers was smaller.
National reports from the TIMSS studies in Northern Ireland are available to download below:
Further research undertaken by NFER:
Other sources of information: