In a world of unprecedented disruption and change, caused by a global pandemic, social upheaval, technological innovation and the climate crisis, it is more important than ever that education policy and practice is informed by high-quality evidence.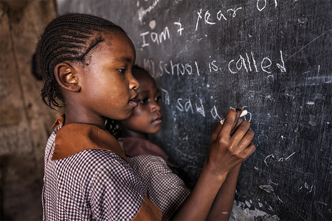 NFER exists to create this evidence and get it into the hands of those who can use it to make a difference.
We are the leading independent provider of education research, evaluation and assessment solutions in the UK. This means we have a high standard of technical expertise to bring to a range of, often complex, educational issues.
Our growing international portfolio of work continues to add to the breadth and depth of our education experience. While we have particular expertise in Sub-Saharan Africa, we provide evaluations, research and assessment services wherever they are needed.