The global education specialists and researchers in our Associates pool span the range of NFER's expertise, including international education and development, research and evaluation, assessment and fieldwork.
We manage our Associates Pool to ensure it is of the highest quality and carefully match our Associates to the projects which require their particular skills and expertise. Our Associates are integral members of our project teams and enable us to field high performing teams with the right set of skills for our clients' work.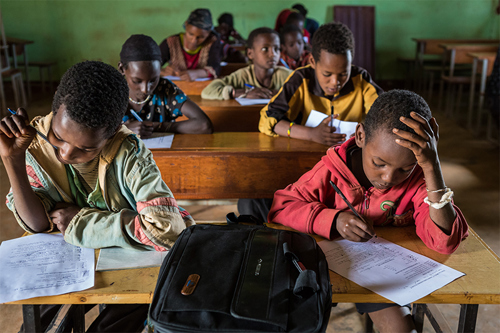 We are actively seeking global education and assessment specialists to join our pool. We are interested to hear about your country-level experience, as well as any methodological or thematic expertise.
We would be particularly interested in hearing from people with:
experience of developing assessments on literacy, numeracy and 21st century skills for use in low and middle income countries.
experience of conducting research into the use of assessments and the purpose, reliability and efficacy of different assessment tools and methods, including national and international assessments, e-assessment, assessment for learning and the reform of assessment systems.
Please get in touch via [email protected] and tell us about your skills and experience.
We also advertise specific Associate recruitment opportunities on our Careers site www.nfer.ac.uk/careers and recommend you sign up for our job alerts.