PISA Research
The last PISA study happened in 2018. The international report for PISA 2018 was released on 3 December 2019 by the OECD. The national reports for UK countries were also published on that day.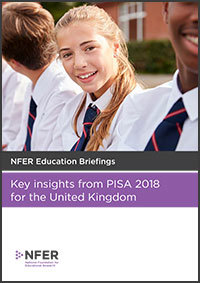 2018 Education Briefings
2018 Additional Analyses
2018 National Reports
For more from the PISA 2018 study, visit our spotlight. 
2015 National Reports
2015 Education Briefings
National reports from earlier PISA studies are available for download at the following links:
Other sources of information are: