We have a team of thematic experts who are committed to having a positive impact on international education systems.
Our experts strive to answer key questions about education, using a wide range of research methods. We focus on five key themes in our international work: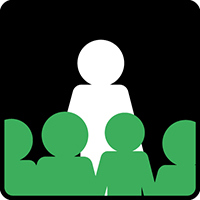 Teaching and Learning
Improving the quality of teaching and learning is a priority for NFER. We offer evidence to assist the strengthening of policies and practices for teachers and school leaders around the world.
In recent years, there has been a significant improvement in access to schooling, but the quality of education has remained a challenge world-wide.
Our research on teaching and learning is extensive. Using our innovative methods and expertise, we provide policymakers, NGOs and donors with evidence on teachers, curriculum and classroom interventions that can help countries achieve the United Nations Sustainable Development Goal 4 to ensure inclusive and equitable quality education.
NFER has conducted teaching and learning research for a variety of different international projects.  Read our case studies to learn more.
Further details on our work on teaching and learning, particularly in the UK, can be found by visiting our School workforce page.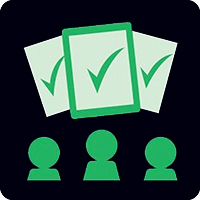 Assessment Research
Our assessment research supports education policy and practice and ensures that our assessment products, services and advice are evidence-based.
We understand the importance of a valid and reliable assessment, and its impact on the quality of learning.
Our assessment research provides the evidence base that underpins the assessment services we offer and is used across the education sector to inform education policy and practice, supporting evidence-based decision-making.
Our work includes in-depth research into the purpose, reliability and efficacy of different assessment tools and methods, including high stakes tests, assessment banks, e-assessment, assessment for learning and measurement of 21st century skills.
It also includes research into the impact of assessment systems, their design, and the role that reform can play in improving educational outcomes.
More information can be found on the research into assessment page.
Find out more about our work on assessment research: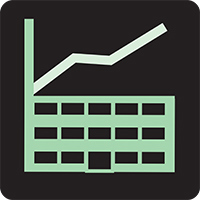 Systems and Structures
Our Systems and Structures research adopts a wide lens to view the progress made and challenges faced in education systems worldwide.
The success of teachers and schools is crucially dependent on the national education system.
We aspire to inform policymakers about the health of their education systems and their progress towards achieving the United Nation's Sustainable Development Goal 4 to ensure inclusive and equitable quality education. To make a lasting and positive impact on educational systems, government ministries need to be equipped with the right evidence and insights to design and implement appropriate policies.
Thanks to the breadth and scale of our work, we are in a unique position to offer a cross-cultural and international perspective. We are able to evaluate the impacts of different types of education systems and reforms, and assess the contribution made by governments, donors and NGOs.
We have conducted comparative research on the health of education systems in the Gulf, and on accountability systems in the UK, Australia, England, Japan, New Zealand and Singapore.
Find out more about our work on Systems and Structures:
Further details on our work on systems and structures, particularly in the UK, can be found at: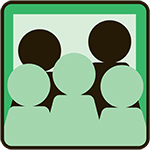 Equity and Inclusion
Our Equity and Inclusion research supports international and national policymakers, donors, and NGOs to ensure their work advances the goal of equitable education for all children and young people.
Education is a universal right, bound by principles of non-discrimination and equality. Yet, in many countries, certain groups continue to be excluded from schooling.
Our work includes in-depth research into education marginalisation. We want to understand how wider policies and programmes affect equitable and inclusive access to a quality education.
Our research on this theme is evident in almost all of our projects.
Find out more about how we're working with partners to improve the education of marginalised groups:
Further details on our work on equity and inclusion, particularly in the UK, can be found at social mobility.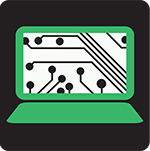 Education Technology (EdTech)
Our work provides evaluation of and in-depth research into the effectiveness and impact of EdTech tools targeted at students and teachers.
In many low and middle-income countries, technology is seen as an important accelerator to improve teaching and learning. However, the evidence-base on the impact of EdTech is still mixed and suggests that effectiveness is heavily dependent on context and implementation.
NFER research on this topic is rapidly growing. We are working with a range of international NGOs, governments, and EdTech innovators to conduct rigorous research and evaluations and to generate evidence on the impacts of EdTech on the lives of learners. We work closely with policy makers to ensure that they have the evidence they need to make decisions on how to get the best out of technology to support learning outcomes in schools and across the education sector.
Find out more about our work on EdTech: