At NFER we care deeply about ensuring that our expertise, and the research insights we create, are transformed into improved outcomes for the children and young people at the heart of our education system.
As part of our commitment to demonstrating our impact, we publish an annual impact review, which highlights the ways in which our activities have contributed to understanding and improving education.
Our most recent impact review provides a summary of how our activities support and inform an increasingly wide group of practitioners and policymakers.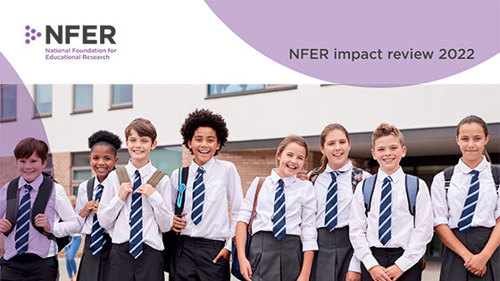 Download the NFER 2022 impact review
Previous editions: