Can tutoring be a sustainable way of closing the attainment gap for disadvantaged pupils?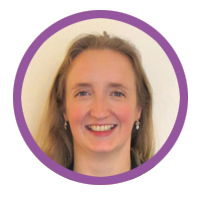 This blog post was first published in Schools Week on Wednesday 21 June 2023.
The National Tutoring Programme (NTP) was designed to support schools to deal with the challenges caused by Covid closures. In its third year and as the immediate crisis subsides, attention is turning to the programme's long-term sustainability and the future of tutoring more widely.
Published today, NFER's nationally representative survey of school leaders sheds light on their perceptions of tutoring and the challenges that need to be overcome for it to become a sustainable solution. Between 10 and 15 March, NFER collected the views of 439 senior leaders, including those who are currently, have previously, or have never participated in the NTP. More than half (58 per cent) told NFER they do not think tutoring is a long-term solution to closing the attainment gap for disadvantaged pupils. This included 46 per cent of those planning to continue delivering the NTP next year. 
This is despite positive views from those currently using the NTP. Among them, 91 per cent report that it has allowed them to offer support to more disadvantaged pupils. More than two-thirds (68 per cent) say that the NTP has allowed them to hire and/or use additional staff, and three-quarters (76 per cent) believe the NTP is improving attainment among disadvantaged pupils at their school.
So, what is needed for tutoring to be a long-term solution?
Long-term funding
The top two reasons school leaders gave for having already dropped out of or for planning to drop out of the NTP related to funding. More than half (55 per cent) of school leaders say that the reduced subsidy is a key driver for that decision, while 35 per cent note how the annual funding arrangements for the NTP make it difficult for them to plan for the future.
More high-quality tutors
Only 36 per cent of school leaders planning to continue using the NTP next year report feeling confident they will be able to continue to source suitable tutors in the future. Difficulties sourcing suitable tutors is also a key reason senior leaders gave for having dropped out or for planning to drop out of the programme. This suggests the NTP has not yet created a sustainable tutoring market from which schools can source suitable tutors.
Proportionate administration
Half (50 per cent) of all school leaders surveyed do not think the administrative requirements of the NTP are proportionate to the level of funding provided. The administrative burden of the NTP is also contributing to take-up of and drop-out from the programme. To win over school leaders long term, the administrative burden needs to be reduced and school leaders need to believe the benefits of tutoring outweigh the cost of the time and administration required to implement it. 
Evidence of effectiveness
More than half of all school leaders surveyed (61 per cent) believe other types of support are more effective than tutoring for improving attainment among disadvantaged pupils and views about the cost-effectiveness of tutoring are split. Wanting to offer another type of support was also a key reason school leaders gave for never having participated in the NTP.
While the survey could not determine why, it is possible senior leaders may feel there are alternative types of support which better meet the needs of these pupils, or that another type of support is needed first before pupils can benefit from tutoring.
Alternatively, these views may reflect the limited evidence currently available on the most effective approaches to implementing tutoring in schools in the context of closing the attainment gap, which could in turn lead to better outcomes.
Recommendations
For tutoring to become embedded in schools as a way of improving attainment for disadvantaged pupils, several barriers need to be overcome. The survey report calls on the government to provide schools with longer-term financial support to allow tutoring to become embedded and to reduce the administrative requirements of the NTP and other future programmes.
The publication also recommends the government works with schools and tutoring providers to understand their requirements for tutors and undertakes further research to understand how tutoring implementation can be optimised to improve attainment outcomes for disadvantaged pupils.
Survey data comes from NFER's Teacher Voice Omnibus survey conducted with 439 senior leaders from a nationally representative sample of schools in England between 10-15 March 2023.
The full report can be found here.