Is it time for more flexible working in teaching?

This blog post was first published in Tes on Wednesday 1 November 2023.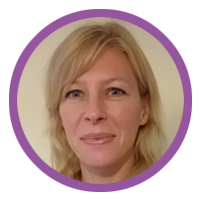 A review of the most recent evidence on flexible working in schools, conducted by NFER and commissioned by the Education Endowment Foundation (EEF), suggests that flexible working for teachers is an important piece of the jigsaw in improving teacher recruitment and retention.
England is facing an increasingly severe practical and policy challenge in the recruitment and retention of teachers which means action is imperative. NFER's latest Teacher Labour Market report highlights further drops in retention rates and warns of the deteriorating attractiveness of teaching compared to other occupations. Previous analysis has identified the relationship between job satisfaction and retention and there is mounting evidence for the potential of flexible working opportunities to positively contribute. The Department for Education's Teacher Recruitment and Retention Strategy published in 2019, included a priority to expand flexible working opportunities in teaching, and an updated strategy is anticipated this winter that will reflect on progress and outline future priorities.
The NFER review found consistent evidence that flexible working helps teachers' sense of wellbeing, job satisfaction and motivation and reduces burnout, resulting in increased intention to remain in the profession. Access to flexible working is a prominent factor in teachers' decisions to stay or leave. Where it is available, they are more likely to be satisfied and want to stay.
The ability to attract high-quality candidates to vacancies and retain experienced teachers can lead to many benefits for schools from saving on recruitment and induction costs to building staff capacity, expertise, and diversity.
Yet this positive picture is countered by substantial challenges to offering teachers flexible working, including additional costs and leaders' concerns about the adverse consequences of inconsistent staffing for pupils. These challenges may be most acute in schools that find it hardest to recruit, where there is limited scope to modify staff capacity, and where pupils tend to have complex needs.
It will be important to surmount these challenges to enable education to compete with other graduate professions where employers have generally offered increasing amounts of job flexibility during and since the pandemic which is appealing to 9 out of 10 employees across employment sectors.
What can flexible working for teachers look like in schools?
Teacher flexible working tends to involve part-time hours, although the evidence suggests there are many other practices that can offer teachers more modest degrees of flexibility and still deliver multiple benefits to the individual and the school. Models such as remote working for non-teaching tasks, staggered hours (late start/late finish), and a small number of personal days during term-time can allow teachers the flexibility they need.
How can flexible working be implemented in schools?
Leadership support and the cultural ethos of the school are crucial to effective flexible working, and it is enabled where leaders recognise the importance of staff wellbeing and engender a 'we care' culture which fosters goodwill and commitment from staff. Beyond that, flexible working is enabled by proactive rather than reactive practices. An example is having fair and transparent processes and procedures, including a clear policy, and by effective organisation and management, such as timetabling and role definition.
What support is available to implement flexible working in schools?
There are numerous sources of guidance on effective flexible working in schools. The Department for Education has launched a new toolkit which builds on the Flexible Working Ambassador Schools programme, and 12 Flexible Working Ambassador Multi-Academy Trusts and Schools (FWAMS) are now championing flexible working and offering practical advice and resources to school leaders. There is lots of peer support to help schools effectively implement flexible working, drawing on the lessons learned from schools in different contexts that have successfully overcome the challenges.
In addition, there are numerous organisations supporting flexible working in education, such as Timewise, Flexible Teacher Talent, the Shared Headship Network, Teach First, and the Chartered College of Teaching (CCoT).
In NFER's evidence review, teachers have been clear that they need and value flexibility in their working patterns and many school leaders have endorsed the benefits of effectively implementing flexible working practices. Schools that can meet this need proactively and invest in staff may help to ensure that teaching is an attractive career.