New teaching diversity data shows why sector must improve - and fast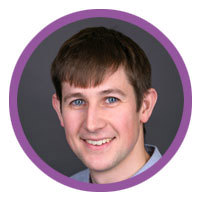 This article was first published in Tes on 18 May 2022.
Research over many years has consistently shown that teachers and leaders from ethnic minority backgrounds are under-represented in the teaching profession.
Yet ensuring there are equal opportunities for people to enter the teaching profession, and progress within it, is vital for ensuring the profession is representative of society.
Diversity at every level of the school workforce is valuable for pupils, teachers and for society, fostering social cohesion and ensuring pupils have an environment that is inclusive, has diverse role models and enables them to thrive.
Extensive qualitative research has highlighted the barriers faced by ethnic minority teachers in entering, staying in and progressing within the profession.
There has also been quantitative data, but the evidence to date has been patchy and disconnected. Crucially, the evidence to date does not paint a clear picture of the areas of the school system where ethnic disparities are currently greatest and where improvements are most needed.
This is why new research from the National Foundation for Educational Research (NFER), published today in partnership with Ambition Institute and Teach First, has set out to provide a comprehensive overview of racial equality in the school system.
We use data on the whole teacher career pipeline - from applications to initial teacher training (ITT) to promotion into headship - to gain detailed and analytical insights into where ethnic disparities in progression are greatest.
The most significant ethnic disparities in teacher career progression occur during early career stages
An overall key finding from the study is that ethnic minority teachers face disparities in progression throughout the teaching career pipeline.
However, new insights from the data reveals that the most significant ethnic disparities in teacher career progression occur during the earliest career stages, especially in ITT.
For example, ITT applicants from black ethnic backgrounds are 21 percentage points less likely to be accepted to a postgraduate ITT course than their white counterparts.
Trainees from a black ethnic background are also five percentage points less likely to complete Qualified Teacher Status (QTS) than their white counterparts.
ITT providers need to review their application and selection processes to pinpoint the extent, nature and causes of the lower acceptance rates experienced by applicants from ethnic minority backgrounds.
Taking action to address inequalities at this crucial first stage of entry into the profession is essential to making progress.
Under-representation of ethnic minorities is greatest in senior leadership
The data clearly shows that under-representation of ethnic minority groups is greatest at the senior leadership and headship level. But this well-known fact alone does not automatically suggest that efforts to address under-representation should be solely focussed on addressing disparities in headteacher promotions.
We find significant ethnic disparities in promotion to all areas of leadership: for example, Asian middle leaders are three percentage points less likely to be promoted to senior leadership than their white counterparts, and middle leaders from black ethnic backgrounds are four percentage points less likely.
There is significant action required right across the system to address the under-representation of senior leaders from ethnic minority backgrounds.
But our analysis suggests that the most substantial work is required in ITT and the early career stages.
Addressing the barriers in early career stages would enable more representative cohorts of teachers to progress within the teacher career pipeline and into leadership.
Addressing ethnic disparities is a systemic issue that is everyone's responsibility
The data shows that people from Asian, black and other ethnic backgrounds are over-represented among applicants to postgraduate ITT, suggesting there is no lack of interest in entering teaching among these groups.
It is the significant disparities in progression between ethnic groups within teaching that results in the pronounced under-representation at senior leadership and headship levels.
These disparities typically arise during processes within organisations, such as recruitment, selection and promotion. Leaders and decision-makers in ITT providers, schools and trusts can therefore play a central role in addressing ethnic disparities.
Leaders need to create environments where trainees and teachers from diverse backgrounds are equally able to thrive, and need to be supported and equipped to make equitable workforce decisions.
One way to achieve this would be for decision-makers to draw on best practice within education systems, and also from industries beyond education, to ensure they implement policies and processes that are equitable.
Areas of best practice
Our analysis identifies some areas of best practice across the system, where ethnic disparities are smaller than they are at a whole-system level.
For example, the ethnic disparities in ITT acceptance rates among applicants from London are significantly smaller than they are nationally.
Increasing diversity in leadership is both an important goal and also a significant enabler of achieving progress in addressing disparities. This is because ethnic disparities in teacher retention rates are smaller in schools with diverse senior leadership teams and larger in schools with all-white senior leadership teams.
This piece of research alone cannot, and does not claim to, provide all the solutions. But it does provide a basis for focusing attention on the particular areas of the system where disparities are greatest and further action should be targeted.
Identifying and implementing action will require individuals and organisations to engage with a range of diverse voices and perspectives to understand the action that is needed.
But it is leaders and decision-makers, including governors and trustees that are crucial to promoting the action that is required to make progress towards achieving racial equality in the teaching profession.