NTP school-led tutoring is helping pupils recover from Covid disruption
This blog post was first published in Tes on Thursday 19 October 2023.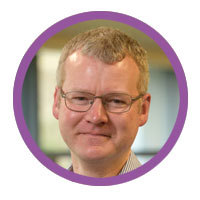 The Covid-19 pandemic and subsequent closures of schools to most pupils caused significant disruption to learning, with disadvantaged pupils most severely affected. 
We know the attainment gap for disadvantaged pupils has widened since the pandemic so providing effective support for these pupils is more important than ever.
The National Tutoring Programme (NTP) was introduced in the 2020-21 academic year for disadvantaged pupils in England to recover learning they missed due to Covid-19 disruption.  The programme has evolved over time, and for the last three years has consisted of three tuition routes: 
Tuition Partners (TP): Subsidised tuition to schools from approved tuition partners. 
Academic Mentors (AM): Mentors employed by school with the vast majority of their salary subsidised by DfE. 
School-led tutoring (SLT): A new route offered in 2021-22 providing schools with a ring-fenced grant to fund locally sourced tutoring provision. This was by far the most frequently used route in the programme's second year. 
But what difference is it making?
The Independent Evaluation of the National Tutoring Programme Year 2: Impact Evaluation published today tells us more.
Results show that SLT led to small improvements in maths attainment at Key Stage 2 and Key Stage 4. There was also some limited evidence that SLT had a positive impact on Key Stage 2 and Key Stage 4 English attainment. While the effect sizes detected were small, it is a positive step forward to detect a measurable impact on pupil outcomes.
For SLT higher numbers of tutoring hours received and larger proportions of pupils within a school receiving tutoring were also associated with better outcomes.
We were unable to find evidence to suggest that participation in the AM or TP routes led to improvements in either maths or English outcomes at Key Stage 2 or Key Stage 4. This is most likely due to challenges implementing these routes identified in the process evaluation, and methodological limitations.
The DfE recommended that schools prioritised tutoring for disadvantaged pupils. Although the report found that pupils eligible for pupil premium were selected at higher rates relative to the population, fewer than half of pupils selected for tutoring were from disadvantaged backgrounds. This was even lower for Year 11 pupils, where only 35 per cent of pupils selected for tutoring were from disadvantaged backgrounds. 
Schools are likely to have selected pupils for tutoring who they felt were most in need of support and/or were most likely to benefit from tutoring, and who can argue with that? But the relatively small percentages of disadvantaged pupils selected for tutoring means that it is unlikely that the NTP will succeed in narrowing the attainment gap.
More generally, the complexity of the evaluation means that we advise against over-interpreting its results in terms of the overall efficacy of the programme.
So where do we go from here?
The report makes some suggestions for the Department for Education to consider. Understanding the most effective approaches to tutoring implementation is key. Tutoring means different things to different people and it is likely that differences in implementation, at least partially, account for the difference in outcomes between different NTP routes. Understanding how best to deliver tutoring in schools to maximise impact is key.
If the goal is to close the attainment gap then support also needs to be targeted at disadvantaged pupils. But tutoring might not be right for all disadvantaged pupils. Previous NFER research found that school leaders felt other types of support were more effective than tutoring for closing the attainment gap.
So perhaps the future is a more flexible approach to funding and support to help ensure these pupils get the most appropriate, evidence-based support, at the right time to help them achieve their potential.