Practitioner's reaction to the findings of the racial equality in the teacher workforce report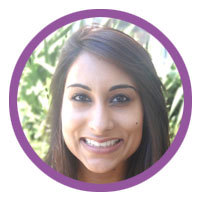 Like many of my peers, I was concerned, frustrated, but sadly not surprised by the latest findings in the workforce research from the NFER, showing that all ethnic groups other than white are under-represented at each career stage, except postgraduate ITT.
If these trends persist, there will continue to be an under-representation of ethnic minorities in teaching overall, and at senior leadership level in particular, leading to a teacher workforce that does not reflect our society, or the students we are here to serve. We need to take action to avoid this, to understand why our schools do not match our wider society and to encourage more young people from every walk of life to go into teaching.
While it is heartening to see high levels of interest in teaching from people from Asian, black, and other ethnic backgrounds, lower acceptance rates onto courses is worrying and points to a systemic issue we need to address. This report is a good start but more needs to be done to understand why this discrepancy exists and what we can do to change it.
And once we have people from all backgrounds training to be teachers, we need to be sure we keep them in the profession. Retention of teachers from ethnic minority groups needs to improve at all levels of the profession, and we need to be sure that these teachers are being promoted to senior leadership positions at the same rate as their white counterparts.
The fact that this gap grows with leadership progression is nothing new. Personally, having progressed through the education system for the past decade, I have not seen representation of myself in any leadership positions. I know colleagues from similar backgrounds have had the same experience, and I question how many teachers have spent their careers working in schools with teaching bodies which do not represent them.
We know the importance of role models for our students, but there is no question that the same applies for staff. The research shows schools with more diverse leadership teams have better representation amongst their staff; this is something we must foster and encourage.
This research shines a light on a problem that we have known for a while that exists in education and helps emphasise the scale of the issue. This is not about blame, but about improvement, about making sure that changes are made and that teachers from all backgrounds feel supported throughout their time as teachers. We have this evidence to inform change and prompt a call to action for all schools, trusts, local authorities and all education establishments.
We need to use this report to be more transparent in publishing our data, more introspective about the issues preventing progression, more proactive in addressing them and more considered when making recruitment decisions. The time for change is now.