T Levels and progression to higher education: opportunity and outreach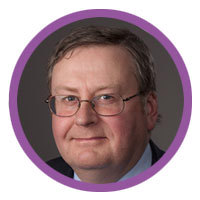 This article was first published in the Forum for Access and Continuing Education (FACE) E-Bulletin on Friday 27 May 2022.
When I wrote my previous FACE blog T Levels and the university challenge, providers were busy preparing to deliver the first three T Levels in Construction, Digital and Education and Childcare from September 2020.
This year, learners successfully completing these Level 3 two-year courses - which award UCAS tariff points in line with three A Levels - will decide on their next steps. They will be considering whether to progress to skilled employment, in some cases through an apprenticeship, or to pursue higher levels of technical study at college or university. Of course it's still early days for T Levels, too soon to say how these new qualifications will be received and valued both by industry and higher education.
Although there has been recent progress, there remains some uncertainty around which higher education institutions (HEIs) will accept T Levels as suitable qualifications for young people to gain entry to specific courses they offer. The DfE recently published a list of 126 HEIs, including half of the 20 Russell Group universities, which have confirmed that they will consider T Levels for entry on to at least one course in their institution. Given that T Levels are still a relatively unknown and untried qualification, it is perhaps no surprise that some HEIs are taking time to factor them into their admissions requirements, preferring instead to wait for T Levels to establish themselves.
Universities encounter outreach challenges
It should also be noted that some HEIs interested in recruiting T Level students have encountered outreach challenges. Research reported in a recent Higher Education Policy Institute publication Holding Talent Back? What is next for the future of Level 3? found that the majority of over 70 HEIs surveyed were looking to admit applicants with T Levels but some found reaching T Level students through their widening participation outreach activities a challenge because of students' limited availability owing to their course teaching hours and time spent doing industry placement commitments (1,800 hours of study over two years including a 45-day minimum placement). It is hoped that these outreach challenges can be addressed promptly in the interests of T Level students who want to progress to higher education.
Student experience of T Levels
HEI senior leaders and admissions tutors may wish to inform their decision-making by taking into consideration the experiences and views of the first cohort of T Level students. A recently published DfE-commissioned Technical Education study undertaken by NatCen and NFER provides unique perspectives and rich data on T Levels based on a survey of over 700 students who began their courses in Construction, Digital and Education and Childcare in September 2020.
T Level students generally reported high levels of satisfaction overall and with different course elements, including the industry placements. The main drivers of satisfaction were the amount of course content related to the chosen subject area, course organization and management, the standard of classroom teaching, and skills covered for students' chosen occupational area. T Levels helped the majority of students to develop relevant knowledge of their occupational area, practical skills, workplace understanding, communication skills, IT skills and also their confidence. Most students found the workload to be manageable, and felt that their course was suitably challenging.
However, the pandemic undoubtedly created challenges for the way that courses were delivered, limiting the amount of in-person teaching. This lack of in-person teaching was identified as the main barrier to learning, and was associated with lower satisfaction. In addition, Covid-19 restrictions were likely to have impacted on students' access to industry placements.
T Level students reported feeling supported by their school or college in deciding their next step. The three main destinations students were planning to take after completing their course were a university degree (a third), a paid job (a quarter) and an apprenticeship (a fifth).  More than three-quarters (78 per cent) were planning to study or work in the same field as their T Level course.
Ensuring that the first cohort of T Level students' largely positive experience of their courses is matched by successful progression to high-quality higher education and employment must be a priority for the immediate future as students make the transition to higher education courses, apprenticeships and jobs. It is also going to be important to continue the positive start and build on and broaden this. The longitudinal Technical Education Study which NFER is working on with NatCen will continue to provide decision-makers with survey-based evidence capturing T Level students' experiences, journeys and outcomes until 2024.