The new OECD study that could improve early intervention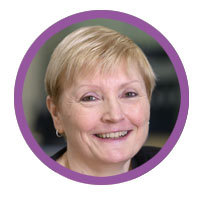 Primary teachers will be acutely aware that what happens in children's early years lays the foundations for their future personal and academic success. Being able to recognise and support children's development early on is therefore crucial, now and in the future.
In a positive boost to the evidence base in this area, OECD today publishes findings from their first International Early Learning and Child Wellbeing Study (IELS), which collected data on the cognitive, self-regulation and social-emotional development of five-year-olds. England were one of three countries to take part, along with Estonia and the United States.
In total, 2,500 children from 191 primaries in England took part in a range of interactive stories and games delivered on tablet devices. Teachers and parents were also asked to assess children's development in some aspects of social-emotional development.
The report gives valuable insights in a number of areas, but four aspects really stood out.
First, children's development across different areas – literacy, numeracy, mental flexibility, working memory and several aspects of social-emotional development – was found to be highly inter-related. This suggests that if children are doing particularly well, or indeed experiencing difficulties, in one area (numeracy, say), they may be doing so in others (such as self-regulation).
Second, consistent with previous early years studies, IELS found differences in development between groups of children, particularly in relation to socio-economic status. Eleven per cent of the sample had low birthweight or were born prematurely. The study found that these children had lower levels of emergent literacy by around 2.5 months of progress and lower working memory by around 3.5 months of progress, suggesting a rich opportunity for effective intervention at school and policy level.
Third, IELS confirms that children's development benefits from an enriching home learning environment, and shows which aspects of that are particularly valuable. Reading to children at least five days a week was strongly associated with children's emergent literacy development as well as their ability to identify others' emotions (a key aspect of empathy) and their prosocial behaviour, and short, regular sessions were found to be most effective. While schools can't directly affect the home learning environment, IELS provides strong evidence that supporting parents in their efforts to do so will pay educational dividends.
Finally, and on an inter-related point, IELS tells us that a low to moderate use of computers, tablets or smart phones – between one and three times a month – is associated with higher levels of emergent literacy than using them weekly or not at all. But parents told us that many five-year-olds are using them more often than this, and few hardly ever use them, suggesting that moderate use of digital devices is appropriate, as long as it does not get in the way of other valuable activities, such as conversing with children and reading them bedtime stories.
There is much more to be gleaned from the data collected during the study, and the NFER team is currently undertaking further analysis. This includes information on children's persistence and physical development and how these relate to their development in other areas, due to be published later this year.
IELS gives us a lot to digest and reflect on and overall the 124-page report provides us with a range of valuable insights. It has already confirmed some hypotheses and challenged some assumptions, and there is reason to suspect it will continue to do so. It represents a substantial contribution to the growing evidence base on early childhood development, moving us beyond assumptions and beliefs, showing us how children in England are faring, and signposting promising avenues for policies and practices to support them to fare even better.
This was first published in Schools Week on Thursday 12 March.
NFER was contracted to carry out IELS in England by DfE. However, this article has been produced solely by NFER and does not necessarily reflect the views of DfE.