We must commit now to address the inequality that exists within the education system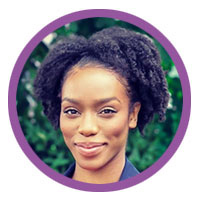 Everyone needs to be able to visualise a better future for themselves. After all, that's exactly what we try to instil in our pupils. Much of our teaching centres on tracing the progress made in the world, in arts and humanities and also in the sciences.  
So it is troubling, to say the least, to see that despite obvious high levels of enthusiasm from black, Asian and ethnic minority applicants to join the teaching profession, for some reason that isn't matched with clear career progression into senior levels.  
We should also consider why so many leave? Answer that and we may have a solution and we clearly need to understand the experience which means many feel they are not being looked after in the early stages of their careers.   
Perhaps it's because people of colour starting out in their careers soon find they have two jobs. A teacher, but also they're a black teacher or an Asian teacher or a teacher from an ethnic minority. It can be exhausting to find that you are working hard to do your actual job but then, in addition, find that there are extra obstacles to career promotion. Maybe that's why this data highlights the clear problems, not only at the early stages in the profession, but at senior level as well.  
At the highest levels, is it a question of opportunities not being offered? Or a lack of representation on appointment panels or on governing boards? Even having to consider those questions suggests a problem at the top. In my case, I have actually been dissuaded from applying for more senior roles. Personally, these experiences over the years have severely eroded my confidence and can significantly impact my everyday work. 
I have to remain hopeful. Hopeful that those in the positions to help drive change will not only pay attention to the reality this data presents, but also help to build an education system that is truly inclusive and supportive to all. 
Behind the numbers in the NFER workforce analysis are human stories but also battle scars and actually significant trauma.  
From my own experience, I remember looking up and not seeing anyone who looks like me. We perhaps take for granted the lack of racial representation when you don't have that lived experience.   
I have found myself having to second guess when I've been singled out – is it because of my race or my gender? These are questions that nobody should have to ask. 
I've had it explicitly stated that I need to stay longer in certain roles because I need to prove myself more.  As a senior leader, I have witnessed at different stages of the career pipeline that black teachers have to climb over more barriers. 
This is very useful analysis which I hope will enable policymakers to really make progress and I'm pleased the best practice is highlighted - but we must all read the research and remember this is also about people. Our schools will be healthier places for our students and colleagues if we commit now to allocating the time and resources to address the inequality that exists within the education system.