Working to improve educational outcomes in East Africa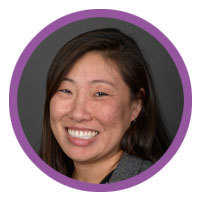 East Africa has seen a significant expansion of access to secondary education in recent times due to the keen uptake of universal primary education across the region. However, despite this, achievement of learning outcomes and provision of quality of education environments continues to be a challenge. Key stakeholders such as the World Bank Group and UNESCO are united in their belief that poor education quality is contributing to a learning crisis.
To improve the quality of education in countries such as Uganda, effective approaches are required to raise accountability, such as school inspections and quality assurance procedures. The key tool to enforce school accountability – school inspections – 'exists on paper' in many parts of sub-Saharan Africa, but there is little follow-up to inspection and insufficient sanctions or rewards.
As part of our wider work to improve educational outcomes for children, and with a focus on East Africa, we at the National Foundation of Educational Research (NFER) worked with the not-for-profit organisation Promoting Equality in African Schools (PEAS)[1] and Directorate of Education Standards (DES) to carry out an independent evaluation of the Inspect and Improve (I&I) pilot project. Uganda's Ministry of Education and Sports (MoES) has highlighted inspections and effective follow-up support as a key area for improvement in the education sector.
PEAS launched the Inspect & Improve pilot in February 2019 in collaboration with DES. The project aimed to improve leadership and management practices in 10 Government schools by bringing together the Government of Uganda's recently reformed inspection framework and PEAS' approach to leadership development and support. Crucially, the pilot aimed to generate learnings that support school and system-level improvements in education quality across Uganda.
The Inspect & Improve pilot started with inspections, conducted jointly by PEAS and Government inspectors, as the basis for identifying strengths and areas for school development. The Inspect and Improve programme supported school leaders to use the evidence from the inspections to develop School Improvement Plans that set out clear targets for improvement. School leaders were supported to put their plans into action by regular monitoring and support visits and calls from PEAS and government inspectors, as well as through peer support from PEAS school leaders who acted as mentors.
NFER's evaluation found the programme helped develop school leaders across a number of criteria, including target setting, stronger management skills, better performance tracking and monitoring, and improved planning processes. By giving school leaders the tools they needed to be more effective, NFER found that schools demonstrated significant improvement, particularly in the area of teaching quality, which is a promising contribution to easing the wider learning crisis. NFER also found that the I&I programme helped to change the perceptions of inspections from a top-down, punitive process to a collaborative process, and the starting point in a continuous cycle of improvement.
Based on evaluation findings and feedback from school leaders and government officials, PEAS is now working with Government to scale up implementation in 50 Government schools across five sub-regions in Uganda. While lessons learned from the pilot have been incorporated in the scale up, the programme continues to face a wide range of emerging challenges. Amongst the challenges identified was Covid-19 related disruptions, which caused significant delays in the pilot and continues to have a lasting impact on education service delivery. According to UNESCO, Uganda has seen its schools closed for a longer period of time than any other country in the world. Despite the challenges, I&I continues to adapt essential programme activities, maintaining school leaders' access to professional development support through phone calls, remote workshops and virtual training.
Working in partnerships has long been acknowledged as a vital pathway to unlocking the value of complementarity, generating ownership to reform processes and fostering improvements in accountability across the sector. In our evaluation, we observed that the partnership between PEAS and DES in co-creating and implementing I&I was crucial to the pilot's successful adaptation and implementation in government schools. Evidence from our evaluation also suggests that the programme achieved success by merging PEAS' model of school improvement with DES' newly developed schools inspection tool. Going forward, adapting the programme to respond to key learnings and sharing evidence across the sector remains a priority for I&I and its key stakeholders.
This collaboration is yet another step towards contributing to improvements in the quality of schooling in Uganda. We are continuing to work with PEAS and DES as the learning partner for this next phase. The learning we generate will contribute to a wider regional and global sector-wide dialogue about cost-effective approaches to improving school leadership and management.
[1]

PEAS has over 10 years' experience operating low-cost secondary schools which expand access to marginalised students