One hundred years of education trials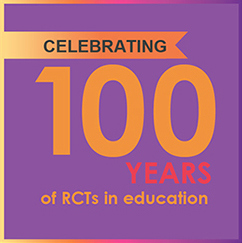 2019 represents a momentous year in education research, marking the 100th anniversary of the first recorded randomised control trial (RCT) used in an educational setting. 
Our Trials Unit is one of several research groups that carry on the tradition of randomisation today, generating robust evidence to inform the education community's decision making.
In this Spotlight, you can explore more about the use of RCTs in education and how NFER plans to mark the centenary of the first education trial.