The National Foundation for Educational Research (NFER) is pleased to welcome Greg Woodcock as Director of Operations with immediate effect.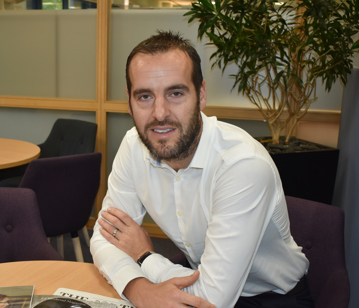 Greg will play a key role on NFER's senior management team, helping to shape and deliver NFER's longer-term vision, alongside leading the Research and Product Operations (RPO) department and strengthening our operational capability.
Woodcock joins from Pearson where in his role as Head of BTEC and Technical and Professional Assessment he was accountable for the successful delivery of high stakes examinations and other related processes. He holds an MSc in Sports Science from Brunel University and an Executive MBA from Warwick Business School. He began his career as a lecturer in Sports Science, eventually being promoted to head of Teaching and Learning. He joined Pearson in 2012.
Commenting on the appointment, Chief Executive Carole Willis said, "We're delighted to have Greg join NFER as our Director of Operations. With his extensive experience, he will help us to further strengthen our research activities in the UK and internationally, ensuring we increase our impact and achieve our mission to improve education for children and young people. We're very pleased to have someone of Greg's calibre helping to lead the organisation."
Greg Woodcock said, "I am thrilled to join NFER at such an exciting chapter in the organisation's growth with the expansion of our international business and prioritising our work in the e-assessment area. What drew me to the Foundation was the impact we have within the education sector, and I look forward to playing a leading role in the transformational work on our operations."
NFER has experienced continued growth over the years, leading to several new appointments including Natasha Armstrong as Head of Impact Strategy, Matthew Bezzant as Policy Communications Manager and Rosie Clemo as Communications Executive.