Westminster Roundup: The impact of Covid-19 on education
Thursday 12 November 2020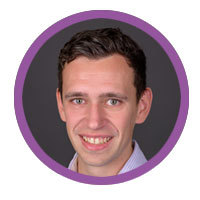 Since the beginning of the new school term, the impact of Covid-19 on education and children's learning has been high on the political agenda in Westminster.
This resulted in over a dozen cross-party MPs and peers referencing NFER research during statements and debates in the House of Commons, House of Lords and Westminster Hall.
Topics covered ranged from learning recovery through to school budgets and the impact of the pandemic on different groups of pupils, with questions posed directly to the Secretary of State for Education.
Towards the end of September, Dr Angela Donkin (NFER's Chief Social Scientist) appeared as a witness in front of the Women & Equalities Select Committee. The session focused on the impact of Covid-19 on the education of children from different ethnic groups.
Other witnesses included Anne Longfield OBE (Children's Commissioner), Ruth Davies (President at NAHT) and Dr Halima Begum (Director at Runnymede Trust).
This highlighted a greater need for intensive catch-up support in schools serving the highest proportion of pupils from BAME backgrounds, plus those in the upper quartile of pupils eligible for free school meals.
Lord Woolley (Departing Chair of the Race Disparity Unit) wrote extensively about this issue and NFER's research in a recent column for The Times (Disadvantaged children need help now to make up lost ground).
Another key challenge throughout the pandemic – particularly earlier in the year when schools were closed for the majority of pupils – has been the ability of children to continue learning outside the school setting.
Carole Willis (CEO at NFER) was invited to take part in a discussion at the All Party Parliamentary Group (APPG) for Education Technology, which was holding its inaugural meeting, chaired by former Education Secretary Damian Hinds MP.
This provided an opportunity to highlight key findings from NFER's report into pupil engagement with remote learning, with a focus on the importance of virtual learning environments and IT provision for both pupils and staff.
The group has since conducted a full evidence review examining the online learning technologies, platforms and accompanying pedagogical interventions that proved most effective in supporting children during the spring and summer terms.
A further development this year – brought about as a result of the pandemic – has been a surge in teacher training applications (which are 16 per cent higher than the same time in 2019).
Jack Worth (NFER's Lead Economist) presented findings from a recent NFER report exploring this issue at the APPG for the Teaching Profession, which comprised of Members of both Houses as well as a large number of representatives from across education.
The appearance focused on insights showing that despite a surge in applications to ITT and a likely increase in teacher retention, teacher supply gaps are unlikely to close fully across all shortage subjects this year. Additionally, the need to continue and grow policies aimed at making teaching an attractive long-term career was reinforced, in order to retain talent as the economy recovers and ensure sufficient supply to meet the steady rise in pupil numbers.
In addition to the APPG meeting, NFER featured on panels discussing these findings at the Conservative and Labour Party Conferences, which were being held virtually. Other panellists included representatives from NAHT, The National Association of School-Based Teacher Trainers (NASBTT) and Confederation of Schools Trusts.
Carole Willis also contributed at two separate conference debates exploring the future of schools. This included participation from Kate Green MP (Shadow Secretary of State for Education) and Tim Loughton MP, alongside other education and youth sector leaders.