Increasing secondary pay over primary could fix supply issues
This article was first published in Tes on Wednesday 12 July 2023.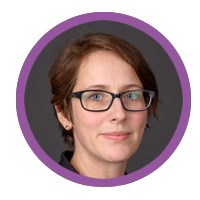 The Government is expected to imminently publish the School Teachers' Review Body's (STRB) recommendations for teacher pay increases in 2023/24, along with its decision about the pay award. Teaching union ballots about further strikes over the coming weeks will be one consideration for the Government, but a central concern should be addressing the current teacher shortages.
As the general election approaches, the political parties must therefore also look for an approach to pay and financial incentives which addresses teacher shortages in key subjects in the longer-term.
A 6.5% pay increase would not be enough on its own to address shortages
In a new NFER report, funded by the Gatsby Foundation, we have used our teacher supply forecasting model to assess the costs and impacts on teacher recruitment and retention of different policy options on pay and financial incentives over forthcoming years.
Our analysis suggests that whatever pay award is made for September, the current major supply challenges are highly likely to continue without further action to increase the attractiveness of teaching.
Our model predicts that if future pay awards merely match the growth in average earnings of around two per cent per year, then secondary teacher supply will remain very challenging even if the Government accepts the 6.5 per cent pay increase reportedly recommended in the STRB's forthcoming report.
Reducing workload and improving job satisfaction would also help retain more teachers, but pay and financial incentives could contribute towards addressing teacher shortages and are a lever that Government can more easily pull. We consider different options for what a future pay strategy could look like with a focus on addressing teacher supply challenges in a cost-effective way.
More money, more impact
Teacher salaries have fallen relative to average earnings since 2010. Improving the competitiveness of teacher salaries could play a pivotal role in improving teacher supply, particularly in the secondary sector where under-supply is currently most intense.
A 16.5% pay increase would be needed to restore competitiveness with average pay to 2010 levels. While our model suggests this would have a significant positive impact on teacher recruitment and retention, it would cost £4 billion a year more than the status quo. Given the current pressures on public finances this may not be a feasible option, but our forecasts suggest that overall the supply of secondary science teachers does not reach its target even under this scenario, demonstrating both the scale of the current challenges and the need for concerted and targeted action.
More incremental improvements in competitiveness, where teacher pay is increased at a rate slightly higher than growth in average earnings in the broader economy, delivers slower improvements in recruitment and retention. Costs of a more modest approach are lower but so is the impact on teacher supply. Such a strategy would depend heavily on efforts to make teaching attractive in non-financial ways being successful, or else lead to teacher supply issues continuing.
More cost-effective pay approaches are not without their pitfalls
The Government's objective of increasing teacher starting salaries to £30,000 has been achieved without pushing up overall spending dramatically by increasing pay points at the bottom of the main pay scales at a faster rate than at the top. This 'flattening' of the pay scale tends to achieve more bang for the Government buck in terms of impact on teacher supply compared to uniform pay increases across the board for the same price tag. However, pay flattening also has implications for the incentives to progress and the balance of early career and more experienced teachers within the school system.
A more radical proposal would be to split the primary and secondary teacher pay scales. Under this model, pay for secondary teachers would increase at a higher rate than for primary teachers – though primary teachers would still see increases year on year. While this would address head on the fact that at a national level teacher shortages are greatest within the secondary sector, it does throw up broader considerations around quality and fairness, as well as increase the gender pay gap. 
Scaling up early career payments
There are other financial levers at the Government's disposal to tackle teacher retention and recruitment challenges – for example, incentive payments in the form of early career payments to support improved retention early in teachers' careers and bursaries to boost recruitment.
Labour announced proposals last week to pay £2,400 to early career teachers, which could go some way to encouraging more teachers to stay in the first five years of their careers.
Labour should develop more of the detail on this policy with a keen eye on cost-effective targeting. Our modelling suggests that rolling out Early Career Payments (ECPs) across all schools for all subjects where there are shortages could increase the impact while remaining highly cost-effective.
Choices for policymakers
Whatever the Government decides for teachers' pay this year, it is clear that debates about how much of a role different teacher pay and financial incentive policy options could play in an overall strategy for addressing teacher supply won't go away while teacher supply remains so challenging. Ensuring adequate teacher supply should be a top priority for policymakers as they plan future funding for teacher pay at the election and in the subsequent spending review.