The National Tutoring Programme: Evidence based or just popular with parents?
This article was first published in the House Magazine and on PoliticsHome on 14 September.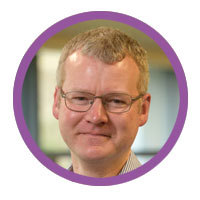 On 12th July, a group of Tuition Partners – organisations that offer one-to-one and small-group tutoring to pupils in English schools – ran a launch event for a report they had funded on The Future of Tutoring [PDF].
Several MPs were in attendance and supportive of the report, which advocated government funding for the NTP to continue beyond next academic year. The launch event provided powerful and emotive examples of why some believe the NTP works: a mother and her FE student daughter spoke about how much the scheme had helped them; Rt Hon Robert Halfon MP recounted how tutoring had helped him pass O-level maths at second attempt; and over three-quarters of parents surveyed would support increasing tuition provision in England.
As a researcher in education, you might expect me to say that this was all flagrant lobbying and the evidence base is weak. Far from it: in over 30 randomised controlled trials that NFER has carried out in the last decade, by far the most effective intervention for disadvantaged children was a graduate coaching programme for pupils who were not ready to access the secondary school curriculum.
Those in receipt of the tuition made five additional months' progress, on average. The Education Endowment Foundation toolkit states that small-group tuition is associated with four additional months' progress and is relatively low cost. With this mix of evidence and the intuitive sense of fairness that disadvantaged students could finally access what their peers have traditionally enjoyed, it is understandable that DfE adopted tutoring as its flagship catch-up solution after the pandemic.
However, if we dig deeper, all is not so straightforward. Even the toolkit has hints of uncertainty: the evidence strength is 'moderate'; the effect in secondary schools is weaker; most research has been conducted on reading. After completing our evaluation of the first year of the NTP, NFER identified at least fifteen different factors that might influence the effectiveness of a tutor/tutee interaction.
Furthermore, national evaluation proved difficult, partly for technical reasons but also because many non-disadvantaged pupils were also tutored. In its first year, the NTP reached around 5% of England's disadvantaged pupils, largely as a result of its limited reach. This has improved greatly in its second and third years, despite a missed and moving target. However, given the myriad of different models in operation across 11 year groups and challenges with its sustainability, it is difficult to imagine that the NTP has made a measurable dent in the pandemic-widened disadvantage gap in attainment.
Rather than extending funding for the NTP, attention should be focussed on increasing Pupil Premium funding at least in line with inflation and optimising its spend. Tutoring surely makes up a crucial element of Pupil Premium spending in the right situation and using a proven model. However, there are plenty of other cost-effective ways to improve the attainment of disadvantaged pupils: let evidence be the guide rather than whether something intuitively sounds fair.