Festival of Education 2021
Wednesday 16 June 2021
Online
The Festival of Education has become one of the most exciting, credible and inspiring education events of the year. Usually held within the beautiful grounds of Wellington College, this year the event will be online due to the global Covid-19 pandemic.
The virtual festival will provide free access to all Festival-goers this year from 16 – 30 June, providing an inspiring virtual space for teachers and educators across the globe.
We were chosen to host a number of sessions discussing some of the key issues in education. These sessions, taking place on Friday 18 June and Friday 25 June will be part of the "Friday Fest" days that provide an array of meaningful CPD sessions across a variety of themes.
To find out more about the event, please visit the Festival of Education website.
More information on this year's NFER sessions are listed below:
Date: Friday 18 June
Time: 13:20 - 14:10
Category: Research
Video recording of the session
This session will explore the dramatic impact that Covid-19 has had on the teacher recruitment and retention situation, turning the teacher supply challenge around overnight, at least in the short-term. But what impact will cutting bursaries and freezing pay have on attracting and retaining teachers in future? And what will happen to flagship retention policies, such as the Early Career Framework and the reformed national professional qualifications, which are due to begin rolling out in September? In this session, an expert panel will come together to discuss what the sector should do next.
Teacher recruitment and retention has been an increasing challenge for school leaders and policymakers and the focus of much debate and policy action. However, Covid-19 and the economic recession have completely changed the policy context, bringing both opportunities and challenges for teacher supply.
The panel discussion will be informed by the latest NFER research summarising the current state of teacher recruitment, retention, pay and working conditions. This will include insights from three recent NFER surveys of teachers and senior leaders, the annual report on the teacher labour market and new research on teacher pay, retention and the impact of past recessions. The discussion will focus on debating the impact of Covid and the implications of the changing economic context for school recruitment and for current and future policy, particularly on pay, workload and flexible working. The discussion will also assess the case for further policy change to make teaching an attractive profession for the long-term, even when the wider labour market eventually recovers.
Attendees will learn about the impact Covid-19 has had on the school workforce across the system, what impact the recession is likely to have on teacher supply and how long this might last. Attendees will gain a greater understanding of current trends in teacher recruitment and retention and the changing policy context.
Speakers: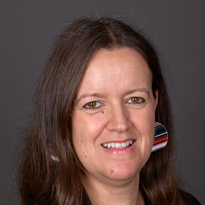 NATASHA ARMSTRONG
Head of Impact - NFER
NFER puts impact at the heart of its work to improve education outcomes for children and young people, supporting positive change across education systems in the UK and globally. Prior to joining NFER, Natasha was Director of Programmes, Impact & Innovation at BookTrust, and Director of Services at School-Home Support. She started her career as a teacher and Leaving Care practitioner, before moving to the third sector to design and scale education programmes for children and young people for organisations such as Shift and Vital Regeneration.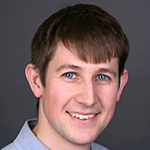 JACK WORTH
Lead Economist and School Workforce Lead - NFER
Jack is an expert on the teacher labour market and author of the NFER Teacher Labour Market Annual Report series. His research and analysis aims to understand the changing teaching profession and identify ways of improving teacher recruitment and retention. Specialising in the analysis of large datasets, Jack uses advanced quantitative techniques to gain insights for policy and practice. He gives evidence to the Education Select Committee and is a member of the DfE's Teacher Supply Model technical group. He is an expert media commentator on the recruitment, retention and development of teachers.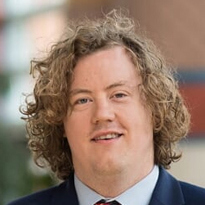 RICHARD CAMPBELL
Director of Strategy, Now Teach
Richard Campbell is a Venture Partner at Ark Ventures and Director of Strategy for Now Teach, the educational charity that attracts, recruits and supports experienced successful people to change career into teaching. At Now Teach Richard's work is focused on data, impact and growth strategy. He is a recent career changer himself with a 10 year career in media, culminating as Publisher of Radio Times Magazine. After completing an MBA at Judge Business School, University of Cambridge, Richard decided to turn a passion for education and tackling social disadvantage previously restricted to being a long-time volunteer with The Access Project into a full time job. He is pleased he did so.
GENEVIEVE FIELD
Director, Ambition Institute
Genevieve Field, Director at Ambition Institute, was a former Dean at the Institute for Teaching, Lead at Ark Teacher Training and an ex-school leader. Genevieve has spent over a decade in teacher development, in which time she has lead on multiple successful DfE contracts including the Early Roll-Out and the Covid-19 expansion of the Early Career Framework (ECF) programme to thousands of early career teachers and their mentors. She has also overseen other national contracts like the TLIF funded Transforming Teaching programme, Education Endowment Fund ECF pilot and Teach Blackpool.
At Ambition, Genevieve leads a faculty of teacher development programmes including the Masters in Expert Teaching, Fellowship in Teacher Education, Instructional Coaching and the Curriculum Leadership programmes. She has advised teacher development organisations internationally working with Teach for Austria, Varkey and Ark EPG, as well as education groups in South Africa, Ghana, Bulgaria, Sweden and Malaysia.
Session 2 - Tell me what you don't know – developing and using mathematics assessments for Key Stages 1 and 2

Date: Friday 18 June
Time: 14:40 - 15:30
Category: Curriculum

 Presentation slides from the session | Video recording of the session
The use of robust assessment is an important part of effective teaching. It can improve children's learning and inform system-wide improvement. NFER has been helping teachers and policy makers to benefit from robust assessments for over 75 years. Our approach includes research into what works in assessment; developing robust assessments underpinned by the highest measurement and psychometric standards; analysing assessment outcomes; and sharing insights with teachers, schools and governments. In this session, we will use examples of fully trialled questions to demonstrate how assessment questions can be used for diagnostic purposes and to highlight what your pupils' responses can tell you about the quality of your assessments. Different question types will be discussed and, while the questions under scrutiny cover materials from key stages 1 and 2, the principles can be applied to assessment at all levels.
We believe that the real value of great assessment lies in the rich insights gained from the assessment data. Attendees will learn how to use current maths assessments for diagnostic outcomes, how they can design maths assessments for diagnostic outcomes, and will be able to take away insights into "good" and "not so good" assessment questions; enabling attendees to learn and identify which areas need a greater focus in the classroom or perhaps a new approach.
Speakers: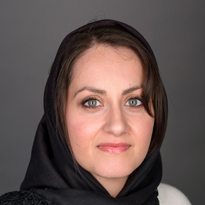 PARVEEN AKHTAR
Researcher Manager – NFER
Parveen is a research manager specialising in Primary Maths assessment. She has been involved in Maths and numeracy item writing development for the Standards and Testing Agency (STA) and the Australian Curriculum and Assessment Authority (ACARA). She has also been involved in a range of international projects, including the Trends in International Mathematics and Science Study (TIMSS) and the Girls' Education Challenge. Parveen is currently leading a number of item writing projects including the development of NFER's maths assessments.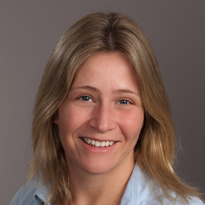 EMILY JONES
Research Director – NFER
Emily is primarily involved in the development of the NFER suite of primary assessments for KS1 and KS2. Over the years, Emily has developed assessment materials for a wide range of clients including the Standards and Testing Agency (STA) and the Australian Curriculum and Assessment Authority (ACARA). She works as a consultant for the Trends in International Mathematics and Science Study (TIMSS), developing questions and mark schemes and additionally leading the international marker training meetings.
Date: Friday 25 June
Time: 10:50 - 11:40
Category: Wellbeing – students
Video recording of the session
Mental health is becoming an increasingly popular topic in education. Extra-curricular programmes, like the Duke of Edinburgh's Award (DofE), can have a transformational impact on pupils' wellbeing. This session will report findings from a study by DofE and NFER in which participants said that DofE made them more confident in overcoming difficult situations and helped them feel more responsible. DofE found that during the pandemic, extracurricular learning has been a lifeline for young people as it gave participants a positive focus by helping to boost their resilience, confidence and mental health. Here, we discuss the impact of extra-curricular activities on pupils' wellbeing.
There is increasing interest in understanding life-skills and well-being in young people for several reasons: international large-scale studies are reporting that young people in the UK are often unhappy, employers recognise the importance of life-skills in future staff, and happiness has been linked to better overall life satisfaction and academic success.
The Duke of Edinburgh's Award (DofE) is a leading youth achievement award that enables participants from a wide range of backgrounds to take part in activities such as volunteering or completing an expedition, helping to develop life-skills, in addition to what is taught in schools. Especially during difficult times such as Covid-19, access to these activities is critical and can be a lifeline for young people.
Attendees will gain an understanding of DofE and NFER's findings on individual's self-perceived well-being. Taking part in the survey allowed young people to voice their opinion in relation to the importance of participating in extra-curricular activities on their well-being and skill development. The audience will be prompted to think about the value that extra-curricular activities can have on students' overall wellbeing, and will be encouraged to think about the balance between the formal curriculum and extra-curricular activities in their settings. Particularly, attendees will be engaged in a discussion about how consequences of the pandemic could have a devastating impact on the mental health of young people, particularly those from disadvantaged backgrounds, many of whom have been hardest hit.
Speakers: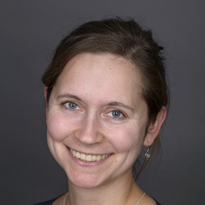 DR LISA KUHN
Research Manager – NFER
At NFER, Lisa is involved in national and international projects assessing wellbeing and socio-emotional skills with a direct link to policy, research and curriculum development. Lisa is an experienced quantitative social science researcher, focusing on socio-emotional and non-cognitive skills across the lifespan and within different cultural contexts. Lisa holds a Masters in Research Methods and a PhD in Psychology. Lisa has applied experience across clinical and educational Psychology settings, such as neuropsychological hospitals or special needs schools. She is also an associate lecturer for MSc Mental Health at The Open University.

LYDIA FLETCHER
Researcher – NFER
Lydia Fletcher is a researcher in NFER's Trials Unit and part of the team working on the assessment of socio-emotional skills such as critical thinking and the link between extra-curricular activities and participant wellbeing. Lydia has an MSc in psychology and her research interests include the development of character education, socio-emotional learning, and tackling education inequalities.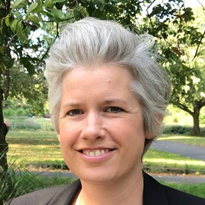 RUTH MARVEL
CEO - Duke of Edinburgh's Award
Ruth joined the DofE in 2019 as CEO. She is responsible for providing overall leadership of the organisation, and guides colleagues, volunteers and supporters in building on the charity's strong foundations and supporting more young people to make a positive difference to their own lives and society.
Ruth has a wealth of experience in the youth sector, advocacy, research and public policy, including her roles as Deputy CEO and Acting CEO at Girlguiding and Director of Strategy and Innovation at the disability charity Scope, and is passionate about empowering young people.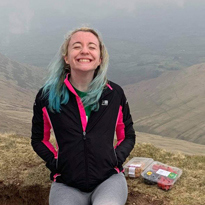 LUCY AUR
DofE Gold Award Recipient
After completing her Gold DofE Award in 2017, Lucy became a Regional Youth Ambassador for DofE Wales. Since the first meeting, her confidence, ability and self belief have gone from strength to strength. In 2019 Lucy started her own mental health campaign called Renegades Foundation, became an I Will Ambassador, joined the Cardiff Youth Led Grants panel and most recently, she has taken on the role of Captain of Wales for the DofEs Do it 4 Youth challenge. Lucy is currently finishing her Masters in Creative Writing at Cardiff University and has a position to take on a PhD in 2022.
Date: Friday 25 June
Time: 13:20 - 14:10
Category: Research

 Presentation slides from the session | Video recording of the session
According to the results of PISA 2018, the Republic of Ireland has found that it has a lower proportion of pupils with difficulties in reading proficiency than any of the four UK nations. This study aims to explore some of the reasons behind this trend by looking at education policy developments in each country between 2009 and 2018, and by understanding the views of key stakeholders about the differences in policy implementation in each country. By doing so, the study seeks to make recommendations about where UK education policy can learn from Ireland's successes and what we can do to improve reading attainment in the UK. This presentation will focus on these policy recommendations and how they could be implemented in the classroom.
Practitioners are always eager to learn from the successes of others, this reflective process is at the core of good teaching practice. This session provides an opportunity for attendees to learn about the policy decisions of the four UK nations over the past decade, their successes and what we can learn from each other about raising reading attainment for all students.
Speakers:

NEAL HEPWORTH
Research Manager - NFER
Neal is a Research Manager and has worked on a range of national and international assessment and research projects covering a range of subjects, including maths, grammar, life skills and literacy for ages 7-18. Neal holds a Masters in Research Methods with a focus on qualitative methodologies and is a qualified UK primary school teacher.