Party Conferences 2022
Sunday 25 September 2022
Liverpool and Birmingham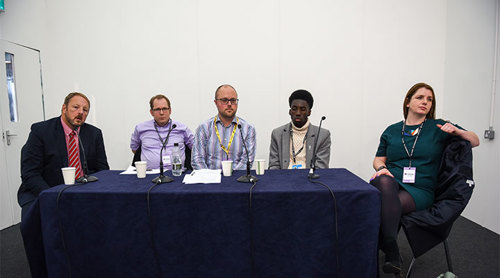 In September and October, NFER colleagues attended the Labour and Conservative party conferences. We held a joint event with the Edge Foundation looking at 'Skills for the Future', which explored both political parties' plans and policy proposals to ensure that we have the skills needed for tomorrow's workforce.
We were fortunate to be joined by some leading figures in the sector, including Shadow Ministers Toby Perkins MP and Alison McGovern MP at Labour, and Youth Employment All-Party Parliamentary Group Chair Shaun Bailey MP at Conservatives, alongside Edge Foundation and NFER speakers. The discussions prompted a broad debate amongst the many attendees at both events, particularly with our expert panellists:
Ndidi Okezie, Chief Executive at UK Youth.
Sir Charlie Mayfield, Chairman of QA Limited and former Chairman of the UK Commission for Employment and Skills.
Jonas Andrew-Phillip, CEO of Ace Your Ambition.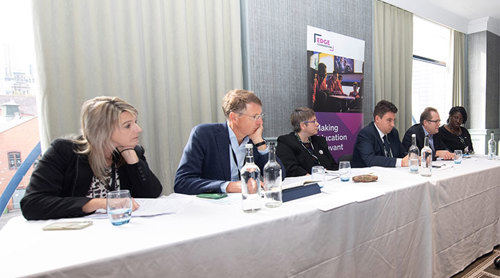 NFER's Research Director, Jude Hillary, who is the Principal Investigator for the Skills Imperative 2035 programme, spoke about NFER's research on the future skills need and projections for the labour market in 2035.