General Election 2024 Manifesto appeals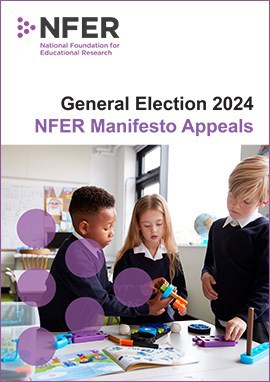 The next UK General Election is expected to take place in 2024. NFER's mission is to improve outcomes for future generations everywhere and to support positive change across education systems. In order to achieve that mission, we have identified four key priorities, based on our rigorous research and insights, that we believe should be addressed in each of the political parties' manifestos in the lead up to the General Election:
A new long-term strategy to fix the teacher workforce crisis 
A plan to support the development of essential skills for tomorrow's workforce  
Sufficient resource and funding to help children and young people fulfil their potential  
Ensuring that no one is left behind, particularly those from disadvantaged backgrounds . 
Our full manifesto appeals document can be found here.